Features of OpenBOM PLM
For manufacturing enterprises that need to make, resource, generate and also disperse product around the globe, having solitary resource to manage all the data and processes is crucial. Having a OpenBOM PLM system is the method to accomplish and become important as the single source of truth for taking care of all components of the product from preliminary growth through retirement. OpenBOM is a cloud-based real-time collaborative product data management system built on modern technology allows managing
across networks of designers, supply chain managers. OpenBOM makes it possible for individuals to effortlessly share and also work together data utilizing online Bill of Material from initial design layout with all phases of engineering, production, and supply chain. OpenBOM has numerous attributes that facilitate the BOM workflow.
Some of the New Features (July 2021) includes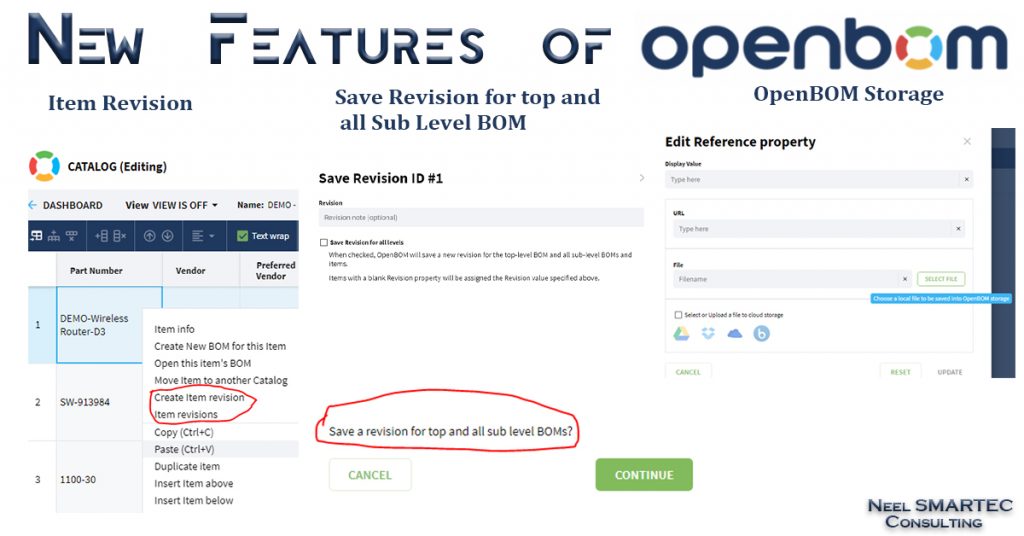 OpenBOM benefits include
Worldwide gain access to: Allows Web-based access to all product data repository with in the enterprise
Seamless Sharing and Collaboration: Enables accessibility to several mechanical/electrical CAD applications integration and also ERP systems
OpenBOM PLM enables small to medium manufacturing enterprise to take their product development to the next level of efficiency, innovation, and quality. In today's competitive industry 4.0, executives of SME need to continuously think about boosting functional performance, minimizing facilities expenses, improving product high quality, and increasing time to market in order to boost the total throughput of the business. Business need to accept an digital transformation technique in order to maintain an one-upmanship, increase income as well consumer commitment, and also, overall, be extra receptive.
By using OpenBOM PLM, SME's have the ability to carry out all the process required to preserve both product quality and also customer fulfillment. This is particularly important as an examples when groups are spread out throughout different places, to ensure that top quality is not compromised.
Check out out implementation of OpenBOM at Nandan GSE, Mumbai.