PLM is the hub of many manufacturing organization across the globe. Product is the blood of any manufacturing organization. Products are becoming so complex and advanced based on the customer requirement in this global village. Managing and streamline the End to End Process (NPD/NPI, Operations, Launching, Service) is the key responsibilities of an enterprise.Before PLM system existed, all data are maintained as islands.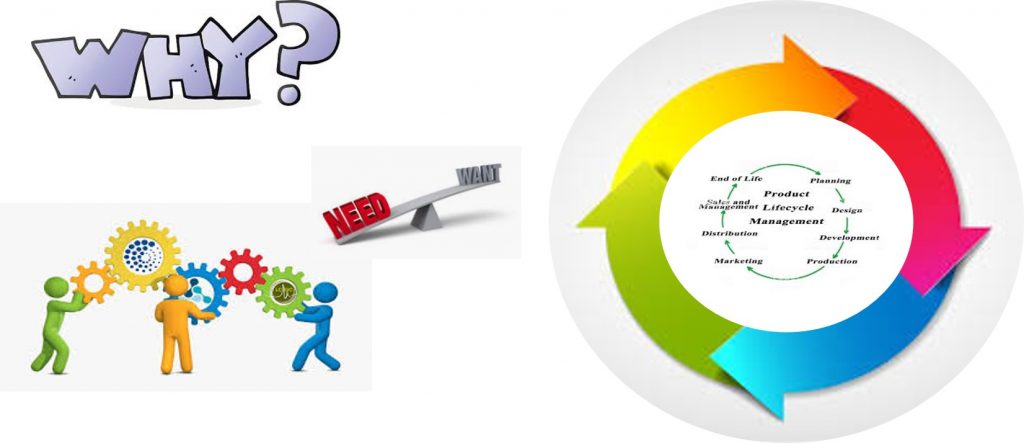 Islands of data cause lots of confusion among the cross functional team members of the NPD/NPI. Slowly PDM system was developed to smooth operation of Concurrent Engineering.
Concurrent engineering is a method of designing and developing products, in which the different stages run simultaneously, rather than consecutively. It reduces the time and error while developing a product.
What is PDM -Product Data Management is a system used during product design to store and retrieve data to ensure information consistency throughout the life cycle of a product. Data can be CAD data, Process Data, Manufacturing Instructions, PPAP documents etc. PDM is the core of PLM.
What is Product Lifecycle Management (PLM) – A business strategy that helps companies share product data, apply common processes, and leverage corporate knowledge for the development of products from conception to retirement to across the extended enterprise.
PLM brings together very professional engineering disciplines. Because of that different groups, these losses can be optimized and also PLM contributes to a new generation of lean thinking. PLM use two strategies to make a real result. These are efficiency and innovation.
Choosing right PLM solution will improve internal and external collaboration, streamline non-automated processes and strengthen document management and project management operations. Improve productivity and profitability by deploying a PLM system.
Desire to learn and automate your organization business process with PLM, Please contact us. Delighted to help you!!