Suppliers had one source for vital parts info which are kept in stand out excel sheet catalogs. For end-users it's been a game changer, however, for the industry that assembles the information, listing besides upgrading info was still meticulous and slow-moving.
OpenBOM Catalog addresses the issue by getting rid of the tiresome, ineffective, money-draining task of by manual maintaining parts catalogs updated. Catalog is generally an data management system to fulfill all the needs of the Small to Medium Enterprises.
Creating organization part catalog, data is organized into pre-defined attribute fields. The names designated to these fields have functional properties. Designating standard naming conventions for attributes helps guarantee information entry continues to be regular, so parts are simple to recognize.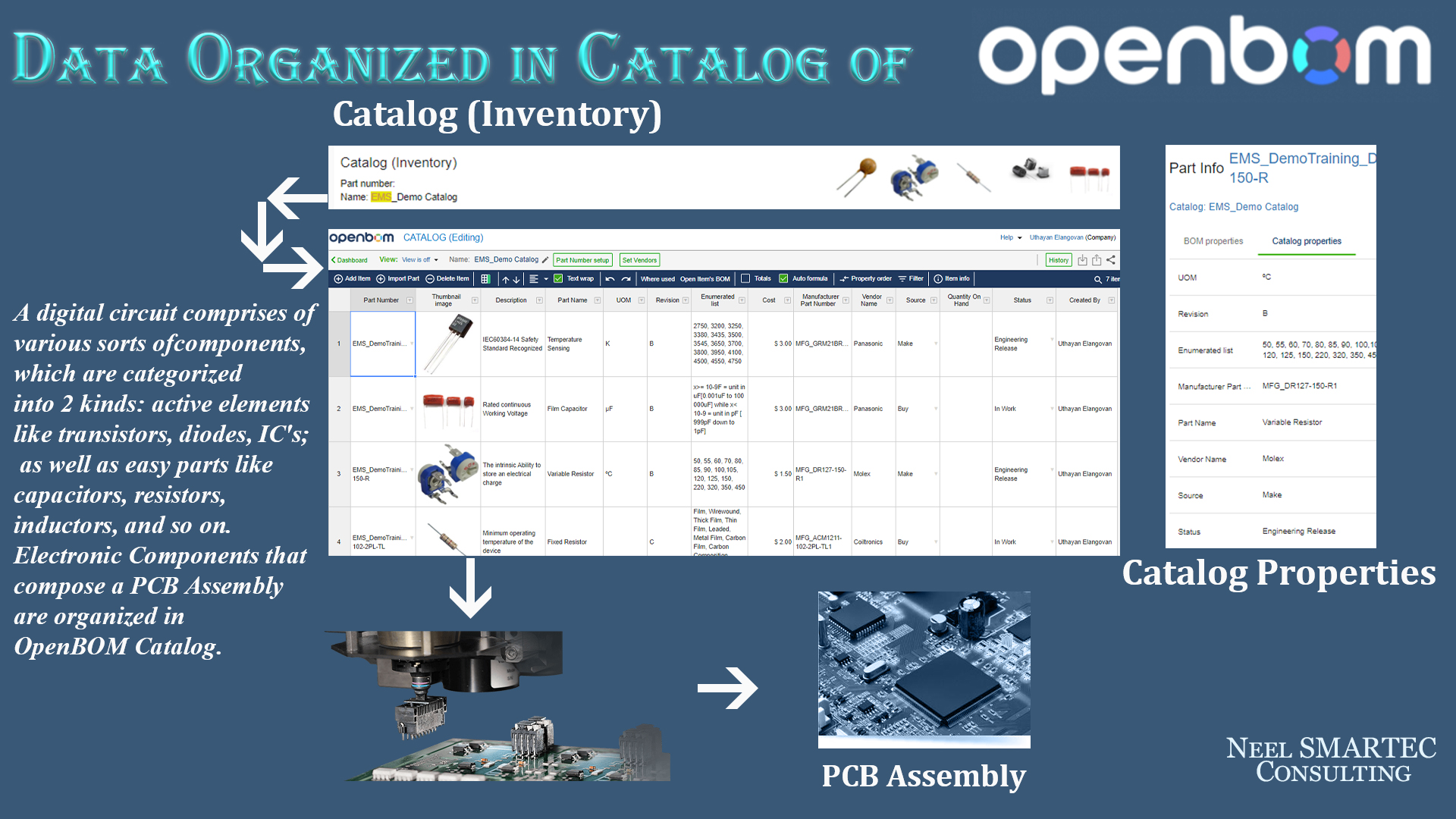 The Catalog provides a central arrangement whereby the resources can be managed easily. The possibility of errors and non inclusions are relatively much less. The system allows the customer to upload part information from various sources. The prices of the parts are mentioned where the user can transform the component qty. OpenBOM catalog has made the best use of latest modern technology.
OpenBOM catalog allows the manufacturer to browse components by identification number, version or component number.
The bottom line with OpenBOM PLM is SME's will certainly benefitted by save time, thereby decrease in expenses and boosts success in a complex manufacturing environment. Are you prepared to automate your business process with OpenBOM PLM? Please contact us (contact@neelsmartec.com) to reserve a session to discuss just how OpenBOM can improve your design to manufacturing process.