Product Lifecycle Management(PLM) is the process through which the manufacturers can handle the complete lifecycle of an item. It incorporates all the stages from the principle or beginning phase to design through manufacturing, and service. Using PLM in the right way can aid incorporate processes, as well as company systems to create the product backbone of any business that utilizes ERP, MES, PLM along with IIoT.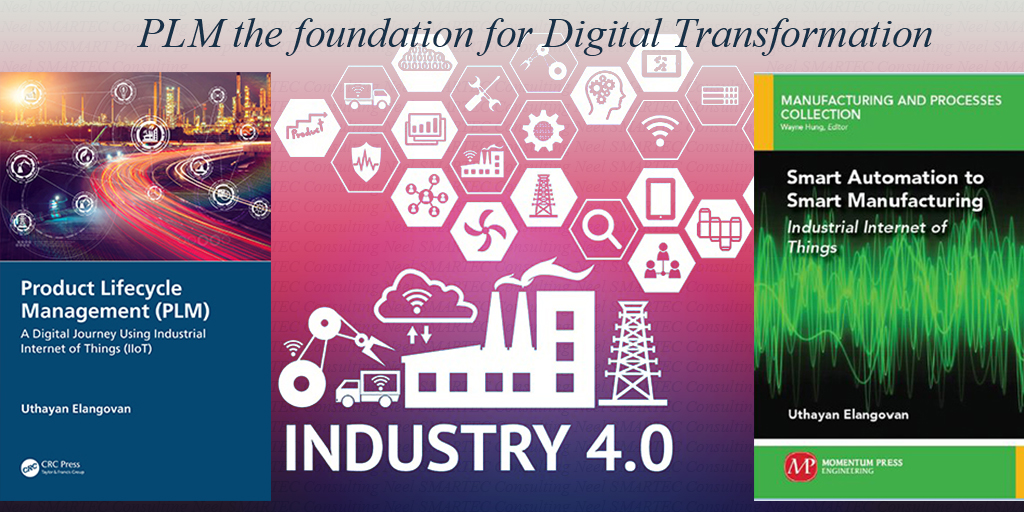 The business data steps within across the PLM-ERP-MES at the same time, with different degrees of adaptation, at various phases of the lifecycle of the product, versus numerous details versions as well product structures. The core principles in between this combination is Master Data Management(MDM), product in addition to organization data positioning throughout the item lifecycle, along with collaboration across the considerable enterprise. IIoT improve the general process beyond act as a single resource of fact for manufactures.

In short PLM looks after technological selections, ERP cares for tactical choices, while MES deals with functional choices, IIoT makes it possible for enterprises to have far better effectiveness and also dependability in their procedures leads the course to allow faster as well far better decision making.
So a concern arise in the minds of manufacturer's when to proceed with IIoT initiation? Straight ahead answer: Once the production business is do well in elevating the criteria of product innovation and also high quality to such a wonderfully high level with PLM to ERP to MES, that it becomes extremely hard for the competition to overtake them, after that the firm handles to maintain and secure an one-upmanship for a longer time. Innovation, time to market, and cost are the three essential components of developing an item that drives the marketplace.
Combination of product lifecycle management together with typical production systems such as enterprise resource planning, manufacturing execution systems, various other tradition application combined with industrial internet of things bring a significant adjustment in the way the enterprise works. PLM, ERP, MES and IIoT are incorporating to create a framework for a contemporary evaluation of lean production. The Smart and efficiency driven firms must develop and integrate the four system that encourages the company to improvise, inspire and also innovate to create exemplary products through efficient processes at lucrative prices in surprisingly low time period in the age of Industry4.0.
To attain this manufacturing enterprise are required to digitally incorporate the industrial value chain across the entire product lifecycle. The foundation of this digitalization is nothing much less than PLM.
To know more reach us at contact@neelsmartec.com Glad to aid you!